Address
The Springs
Clifton Springs Hospital & Clinic
1300 Wing
2 Coulter Road
Clifton Springs, NY 14432
Please enter Clifton Springs Hospital & Clinic through the Main Entrance. When you enter the lobby, go left towards the inpatient wings. We are located on the first floor, just off the left side of the main lobby.
Hours
Monday – Friday
By Appointment Only
Contact
Phone:
(315) 462-1350
Fax:
(315) 462-7784
Email:
CSHC.TheSprings@RochesterRegional.org
Cancellations
To cancel appointments, please call (315) 462-1350. You may leave messages on voicemail if it is after-hours or before we arrive. Please only use email for questions that are not time sensitive!
Please Note: Email is not a secure method of communication. Any information you submit or request via email could potentially be viewed by a third-party. We do not recommend submitting personal health information via email to protect your HIPAA rights.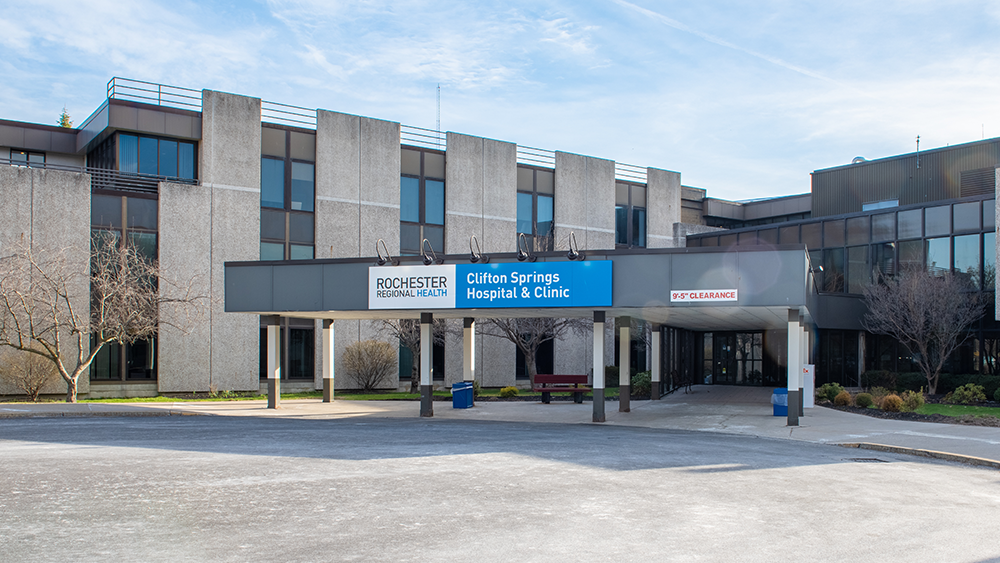 We strive to provide exceptional care every day. Many patients/clients have come to us seeking medical-based care or therapeutic services and we would like to learn their stories. If you, or your friends or family are willing to share a story, please send us a message.
Learn More