Address
The Springs
Clifton Springs Hospital & Clinic
1300 Wing
2 Coulter Road
Clifton Springs, NY 14432
Due to temporary main entrance closure:

All patients and visitors must enter Clifton Springs Hospital & Clinic through the SOUTH Entrance at this time. Proceed through the lobby & past the elevators. We are located on the first floor, at the end of the 1300-wing.
Hours
Monday – Friday
By Appointment Only
Contact
Phone:
(315) 462-1350
Fax:
(315) 462-7784
Email:
CSHC.TheSprings@RochesterRegional.org
Cancellations
To cancel appointments, please call (315) 462-1350. You may leave messages on voicemail if it is after-hours or before we arrive. Please only use email for questions that are not time sensitive!
Please Note: Email is not a secure method of communication. Any information you submit or request via email could potentially be viewed by a third-party. We do not recommend submitting personal health information via email to protect your HIPAA rights.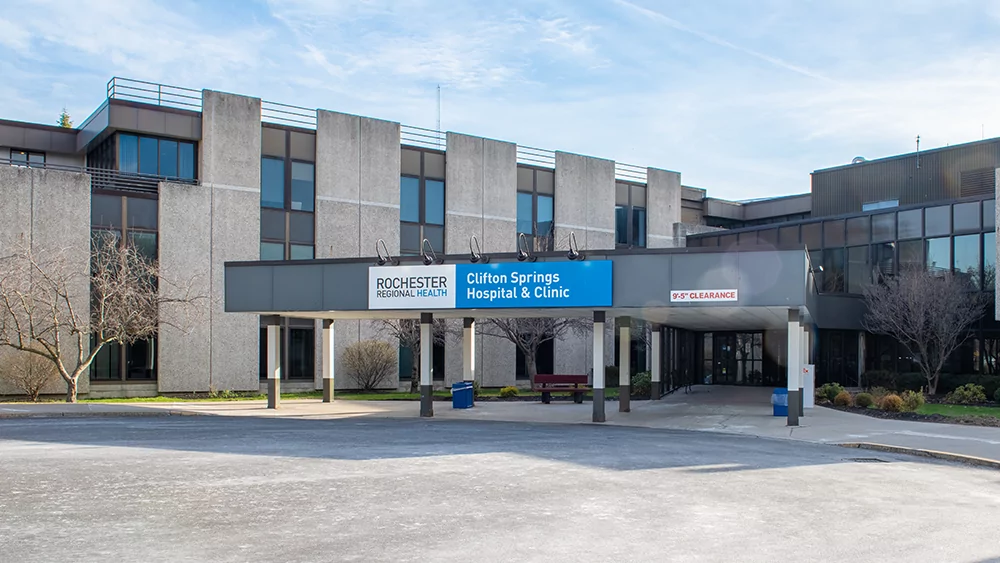 We strive to provide exceptional care every day. Many patients/clients have come to us seeking medical-based care or therapeutic services and we would like to learn their stories. If you, or your friends or family are willing to share a story, please send us a message.
Learn More